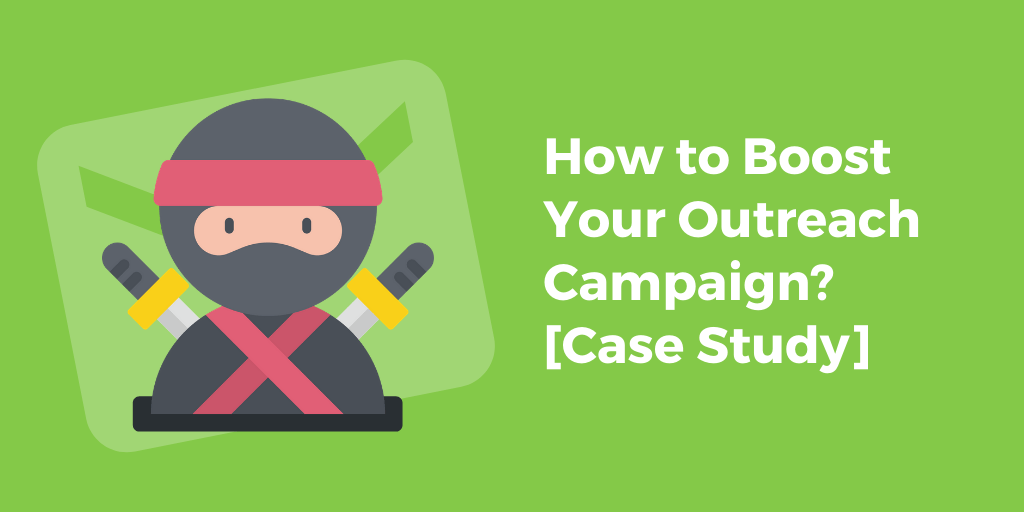 One of the best ways to improve your position in search engines is to get backlinks from relevant and reputable websites. The process of getting other websites to link back to your website is called link building.
There is a right way and a wrong way to do it. Naturally, with organic links and with paid links. Guess which one is better, haha! But if you care about your website, organic is better for you and your website. The best type of backlinks occur automatically and organically, but we don't live in an ideal world, do we? This is where you can take the initiative.
In this case study, we will look at tools and tactics that will help you automate your next outreach campaign. My goal? Find prospects that will eventually lead to quality backlinks and automate all of the outreach tasks as much as possible.
Automate? Why not!
Organic link building can suck all of your time and energy, mostly with minimal results. You can find tons of proven tactics out there, but many of them are just not efficient enough, doesn't get you the reply rates or a number of links you want. And I'm all about efficiency!
How did I use to do my outreach campaign?
Not so long ago, I started my first cold email campaign for Mangools, endowed with actionable tips from my colleagues and this email outreach case study. There were many things I did wrong, many things went great, but from the start, I didn't like the idea of sending those emails "by hand" and wanted to automate everything possible. I used many processes every time I conducted prospect's research, one of them is Google search with operators and with Content Explorer from Ahrefs. Both ways are time-consuming, but should they be? 
Only if I can manage to avoid manually copying every email address, name, URL or metrics to a spreadsheet, the saved time can be used somewhere else, right? This idea was stuck in my head for a long time. That was until NinjaOutreach popped out. Woah, the thing I wanted so bad actually exist. Is this awesome, or what? Let's try and research, send emails and manage my campaigns with it.
Researching prospects with NinjaOutreach
Pumped out about it, I immediately registered an account with them. The setup is quick and painless, no struggle for SEO's ;). For the purpose of this case study, I will conduct research for our Ultimate Guide to Email Deliverability. My goal? Find quality backlinks from relevant blogs with higher metrics. Let's begin!
As every outreach campaign starts with research, I'm using this tool to find and save my prospects. If you want relevant do-follow backlinks, your list of prospects must be relevant too.  Keep in mind the old phrase, quality over quantity. There's no point in spamming people with non-relevant outreach emails, trust me. In Mangools, we tend to instantly delete this kind of "spam" messages. Here, take a look at this one:
Spammy, non-relevant email. You don't have to guess, we instantly deleted this message.
NinjaOutreach has built-in search functionality. It's like having Google search with operators and other prospecting tools on steroids.
Being able to use search operators within the app, and quickly filter results based on social media metrics, domain authority, page authority, and top-level domain type saves an incredible amount of time. That resonated with me immediately. 
Prospecting tool right in NinjaOutreach
To find my prospects, all I need to do is navigate to the Search section and select websites and blogs. I can simply enter my keywords and with search operators, I've got the upper hand right away (results can be limited to a specific title, phrase, domain name, etc.).
I've searched for the keyword "email deliverability". NinjaOutreach found 12k results, which I can browse and filter the most relevant ones.  I can easily select ones that I want to save to my list of prospects for my outreach campaign.
If the results seem scattered to you, Ninja lets you make use of their filter, which can sort the prospect based on metrics you are interested in (for example Domain Authority, Page Authority, Moz Rank or a number of followers). The tool automatically finds the contact info of your prospects – i.g. name, email address, the authority of the site and also metrics of the site.
Relevancy
You don't want non-relevant sites on your list. Of course, relevance isn't based only on the authority of the website, so consider your authority. Don't try to contact only the small fishes, but you shouldn't outreach the "biggest sharks" in the ocean as well. Save prospects that suits your needs in the campaign.
For example, I don't want to contact a blogger, who doesn't mention my topic anywhere in the article. That's a waste of time for both of us.
When searching for a contact address, I tend to use Hunter, RocketReach email finder (both are freemium tools) and LinkedIn for better email accuracy. To be 100% sure, I use our email list cleaning tool to clean the list from spam traps and invalid email addresses. 
Chrome extension that helps you with prospecting
NinjaOutreach Chrome extension adds powerful prospecting and outreach capabilities just one click away on every site you find. This is especially handy when you prospecting manually on Google or any other tool and you have the websites opened in your browser.
When you click on the extension, it quickly tells you everything about the prospect and website you're on. It can find the prospect's name, position, contact info like email address, metrics like DA, PA, Moz or Alexa rank. The ability to scrape all the details from a page you are on is exceptional. It shows all the site info you will need and saves it to a custom prospect lists.
NinjaOutreach Chrome extension that lets you scrape page and contact details without hassle
You can use it for prospecting and finding the website's metrics, but you can also use it for outreach as well – write an email or fill the contact form on the site.
TIP: For the purpose of metrics, I tend to use
Mangools SEO extension
available in Chrome Store for free. It's great for a quick check of the overall website authority and its trustworthiness.

If you would like to learn more about Mangools or their popular keyword finder tool – KWFinder, check out their official website!

Ninja Outreach extension also lets you add notes for prospects and select a type of relationship with them. The only downside of the extension is its slowness. On many occasions, I experienced lags and overall slow performance of the extension. This will be hopefully fixed soon. When you have your prospects ready, it's time to write templates for your outreach.
Writing an email template and subject line
Great emails start with a great outreach template. It should be used as a guide, not copy-pasted spammy email, so try to be as personal as possible. There are tons of guides, this is by far my favorite one.
Here's the template I used:
I will not go into detail here, but there are a few things to point out:
As you may notice, the intro is short and catchy

The intro is followed by a question and intention of mine

The recipient can clearly see my offer for linking to our guide
Setting up templates with Ninja in easy few steps:
The tool lets you create both your own templates and choose from premade ones.

I simply pasted mine and personalized it with the use of the dynamic fields. They are automatically filled with information gathered from prospecting. This includes the name, website or your own dynamic fields you entered. 

You can easily set up fallback text to be filled out in case a lead does not have a value for that field. 

After I'm done with the template and subject line, the campaign is ready to go.
Creating a template is easy and straight-forward
Launching the campaign
At this moment, the start of the campaign is just a click away. I can choose my list of leads, email addresses and the template I made, how many emails can be sent in one day and also set up follow-up emails for anyone who didn't reply to my first email. When everything is ready, I can launch my campaign.
You can see how easy it is to launch a campaign
Results
I sent emails to 127 people. 83% of them opened the email and about 20% replied. The campaign took me approximately 1 week. I got 10 backlinks for our Email Deliverability Guide. Pretty sweet, huh?
When it comes to the total success of your outreach campaign, be sure to follow these simple steps:
Research your prospects in detail and be relevant with your leads
Write a catchy email, use templates only as a guide
Personalize your emails
Don't forget to send follow-up emails
Track your results
Automate, automate, automate
Ninja Outreach showing results of my campaign
Takeaways
Ninja Outreach can save you both time and money in your next cold outreach campaign. If you want to automate your prospect research, send a bigger amount of emails, this tool is the right next step for you. If you can't decide, here are the pros and cons:
Pros
Great prospects research

Chrome extension can be very useful while prospecting

You can personalize the template using custom fields

Almost entire email campaigns can be automated, including follow-ups

Very kind customer support and great knowledge base

Pricing – Ninja is very affordable for a tool that can save you so much time
Cons
UX and UI seems to be outdated

The tool and extension can be a little bit slow

You cannot copy-paste data inside the tool or extension

This tool is suitable for bigger email campaigns. I experienced some difficulties with deleted prospects 
Let us know what you think, and feel free to share results from your next outreach campaign in the comments below. By the way, Ninja Outreach cut a pretty sweet Black Friday Deal, be sure to grab it!
Jakub Chutnak
Jakub is a junior marketing & outreach specialist at Mangools. He's passionate about SEO, social, advertising, marketing, HTML & web design, WordPress, time management and typography. Not great, not terrible in the online world.