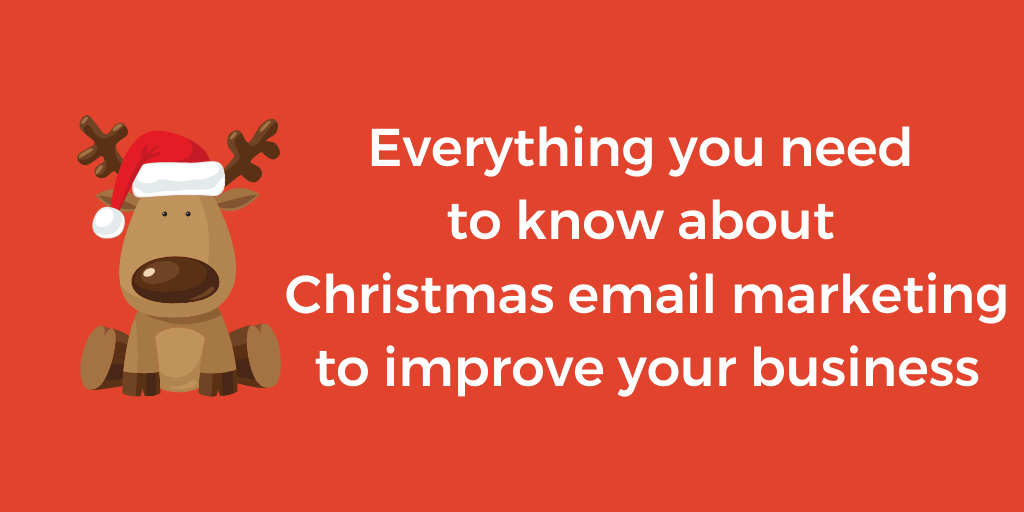 It's no secret that the goal of any business is to make a profit. But for some reason, not many business owners take advantage of the opportunity to increase sales with Holiday email marketing.
Soon we will have a series of holidays such as St. Nicholas Day, Christmas, New Year's. Don't miss this opportunity, and congratulate your customers with emails, using our selection of tips. We have prepared for you the most exciting and popular ideas of 2020.
How to start your Holiday email marketing? It would help if you planned the time as correctly and conveniently as possible for your campaign to start working correctly. In this case, you need to pay attention to the correctness of your email marketing.
What should be in these letters?
First letter. Teaser for the recipient
For a successful dialogue, your consumer must be intrigued. It will be instrumental in sending an advertising message in the form of a riddle in the first letter. The teaser will create intrigue around your product. Мarketing strategies are based on the fact that ambiguous and provocative phrases, pictures, or videos can be used to lure in teasers. Teaser advertising is built on the attractiveness of everything unknown, based on human curiosity.
Second letter. Revealing secret
For a  teaser to be successful, two directions must be pursued simultaneously:
– the period between the first and second letter should not be too long so that the interest that has arisen does not have time to disappear
– the logic of the connection between the teaser and the advertised product should not allow the possibility of identifying with another brand. The most common mistake advertisers make is the lack of relationship between the teaser and the revelation. Sometimes email marketing leads to negative consequences. The teaser is incorrectly designed when the customer associates it with another product or, even worse, with another brand, from your competitor.
Third letter. The timer starts counting down.
It takes very little time for your product to occupy its niche in the buyer's head so that he has a desire to buy your product or service. Marketing strategies are based on the ability to determine the right moment.
Fourth letter. Sale Announcement
Now let's move on to the main step. This is an introduction to the client about products and discounts. Launching holiday sales is a great way to boost your sales. Customers are spending a lot of money on the holidays, and you should take advantage of that. Don't forget to create holiday-themed emails. If your emails look the same throughout the year, it won't make the customer want to buy. On holidays, people have a festive mood. Change and novelty is a necessary attribute of Christmas email marketing.
Fifth letter. Congratulations to customers on Christmas Eve
At the end of the letter, be sure to congratulate all your clients on the upcoming holidays. After all, any strategic marketing goal is about building a close relationship with a customer.
 Christmas email campaigns: best practices from top email experts
We interviewed leading marketing experts in top companies.

Q: How important will mobile-optimised emails be this year?
A: Anastasia Kinichenko, Retention Marketing Manager at SE Ranking

If we talk about global trends, then of course yes, mobile optimization is top-of-mind. According to the BroandbandSearch research, more than half of Internet traffic comes from mobile devices. Yes, there are exceptions. For example, if your audience is mostly large corporations in which, due to security rules, employees cannot use corporate mail on their own mobile. But this happens extremely rarely 🙂
Anyway, all other businesses should pay attention on difference between mobile and desktop screens. 
To check if your business needs optimization, look at Google Analytics. Put UTM in your emails and see what traffic you get by referrals.
If the share of mobile is significant, then some template rules need to be revised.
Here are some of them:
– Check the text size in the picture. The banner could be amazing on the desktop but completely unreadable on the mobile.
– Check the picture size itself. If you overload the email with media files, it can take a long time to load and email will simply be closed.
– Optimize for dark theme. One of the most pressing problems now. Logos, pictures, buttons – all of this can look very bad on a black background. There are already many articles that tell in detail how to make an email universal for any theme.
– Check how the email signature looks. Once I received an email in which the sender's photo took up more space than the text. It looked creepy 🙂
And, of course, do not forget to track how your metrics change after innovations.
Q: What's the one tip you would give to retailers to help with their seasonal email marketing this year?
A: Julia, Content and Email Marketer at Netpeak Software
Send a test email and check how it looks like on the mobile. The chances are that USP you placed on the image is too puny for mobile devices, and you have to strain your eyes to catch anything from there. You'll certainly do this, but your customers won't, mark my word. The same goes for tiny text. So my first tip, check everything on mobile, go for adaptive images and text sizes.
Double-check all the links, especially to the product pages, in the incognito window. 404 hurts not only your ego but also conversions.
Speaking of ego, insert ego-bait content into your emails. Like 'we've celebrated 3 Halloweens together, do you still like our jokes?' I mean, you can joke about something to tighten bonds or ask customers about their experience (show extreme interest!), etc. And please don't use run-of-the-mill jokes, you'll be guilt-ridden the moment you see people smashing the 'Unsubscribe' door at you. So the another tip would be – segment your audience according to their interests!
And the last thing. If you don't need emojis in the header – just don't use them. Tacky headers screaming from the inbox would do you no good.
Q: What are some basic questions that need to be addressed before sending holiday emails?
A: Dana Rudenko, Marketing Expert at Snov.io

Define a clear goal you are trying to achieve with this campaign and move from there. If you're doing it just because everyone else is doing a holiday campaign and don't offer anything of real value, you don't have a chance to stand out.
Another question is timing. Analyze your competitors' campaigns from last year and how early they started sending them out. Try to avoid peak dates – your recipients' inboxes will be flooded with holiday promos and your offer may get lost.
And, of course, don't forget about design. Whether you want to go plain text or beautifully designed, choose and commit. A plain template won't be enough to catch the recipient's eye. I personally prefer my holiday emails designed and animated.
Q: How should big companies approach email frequency at this time of year? Is it more acceptable to up the number of emails sent?  
A: Dmitry Chervonyi, CMO at Belkins Inc.
Numerous companies increase the number of emails sent due to the upcoming holidays. Although it's essential to learn from market leaders' experience, you shouldn't copy their strategies blindly. The first thing you should do is set expectations for the volume of emails your customers will get. Notify your subscribers beforehand and give them an opportunity to select an appropriate amount of newsletters. 
Additionally, analyze your previous promotions to recall your subscribers' preferences. Use this data to segment your campaigns, and make sure to personalize all customer interactions. Furthermore, please note that modern spam filters tend to block emails if they see that you send too many of them. Therefore, companies should constantly increase their email deliverability rates and monitor spam filters' responses to their marketing activities. 
Q: What should an ideal email marketing sequence for the holidays look like?
A: Ross Simmonds, Digital Strategist at Foundationinc
The ideal marketing sequence for the Holidays should be a pure pattern disrupter. The majority of brands are going to countdown between now and the New Year with a plethora of emails that are in many ways… One and the same. It's important for brands to think of unique ways to capture their audience's attention leading up to the Holidays rather than doing the same ol "sale-sale-sale-sale-sale" email cadence.
Q: Do you think mobile-optimized emails will be important this year?
A: Nico,  Founder of Launch Space
You want your audience to be able to engage with your email on whatever device they happen to be using. In this sense, mobile-optimized content is and always will be important. That means making sure your links are easy to click, and the content looks great on mobile, tablet, and desktop.
However, I'd say the content you provide is more important than the appearance. If people find the content engaging, a lot of them will struggle through a bad user experience. On the other hand, very few people will engage with a beautifully designed mobile-optimized email if they think the content is dull.
Q: Given our "new normal" related to COVID-19, what twists and turns do you expect to encounter during the upcoming holiday season? 
A: Ron Stefanski, Founder of One Hour Professor
I originally thought consumer spending would be down, but early reports from Black Friday are indicating that spending is higher than previous years.  Because all of my products are digital, I don't anticipate many challenges other than the potential for some of my leads to not have as much money to spend as previous years.
 All you need to know about christmas email subject lines
What should we write when we think about the best christmas email campaigns?           
There are six points to note.
Your impact on your consumer, oddly enough, starts with the header. Not all companies pay due attention to this. Of course, you don't need to change how your brand or logo looks. But do not forget about what exactly your letter is dedicated to. If it's Christmas, then you can add balls, snowflakes, a Christmas tree, or other symbols to the heading to remind customers that New Year's holidays are coming and the time to give gifts, and your company can help them.

Holiday menu items. In your Christmas letter, you should make sure your customer is in a good mood, so that he has a festive mood and that he buys products from you. Add new items to your product list. Focus on those products that are directly or indirectly related to the upcoming holidays.

Feel free to use videos. This is one of the most colorful ways to remind customers that New Year and Christmas are coming! It will be super if you share a video of you and your big team wishing everyone a happy holiday.

Decorative elements. If you are not a supporter of a too intense New Year's design, you can try decorative elements between the letter blocks.

One of the essential rules to note is that it is better not to change the footer and remove contact information. As with the header, add holiday elements to it.

AMP elements. It is the newest type of email

. They allow customers to add items to their shopping carts, see stock balance, what colors are available, add additional items, and more.
Have a great Christmas!
 Newsletter topics are limited only by the sender's imagination. When you know how to interest the recipient, it's time to decide on the mailing frequency. It is generally accepted that it is better to send no more than 4-6 letters from Tuesday to Thursday. But the main thing in this matter is not to overwhelm the reader with uninteresting and boring messages, written just because the time has come to send something. Only write when you have something to say.
Christmas is not only a time of home comfort and expectations for something better, but also a time to make people around you happy. Remember to call your loved ones, reminding them how much you love them. Stay with us and improve your life and your business with our ideas, which we will gladly share with you.